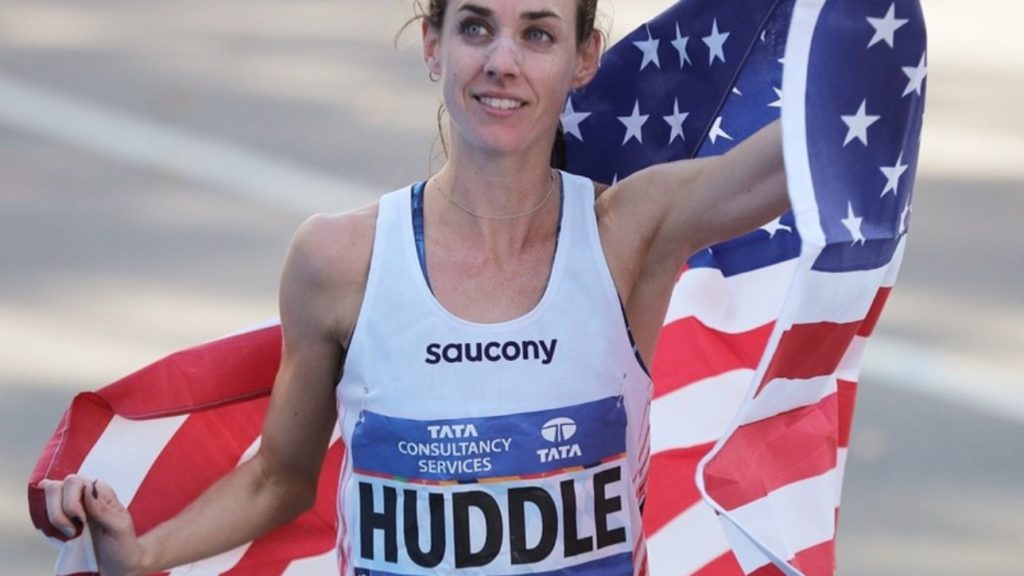 The MRC Track & Field Series Board of Directors is pleased to announce two-time Olympian and current American record holder Molly Huddle will be on hand July 11th for week 1 of the 2019 series.
Though this appearance is geared towards youth, all are welcome to join us at 5:45 at Manchester High School on July 11th for a brief talk with Molly Huddle followed by Question & Answer, group chat and photo opportunities. Huddle will then be the honorary starter for the youth mile events, which typically start around 7:00 p.m.
The American record holder in the 10,000 (30:13) meters and half-marathon (1:07:25), currently lives in Providence and represents Saucony Running.
Huddle is a two-time Olympian (2012 and 2016) and has an exceptional resume on the roads with impressive finishes in events from 5k to the marathon. Huddle, no stranger to Manchester was the runner up at the 2017 Manchester Road Race in one of the closest finishes in the history of the race. The MRC Track & Field Series is grateful to the Hartford Foundation for Public Giving for their support of this event.
The MRC Track & Field Series is entering its 11th season and offers some of the best track & field competition in the state for youth and open athletes. Featuring fully automatic timing (FAT), a full slate of events, and unlimited event opportunities, the series is free for all youth and just $10 for adults.
Please visit www.mrctrack.com for more information and to register.